Matisse Introduces Me to Mother Teresa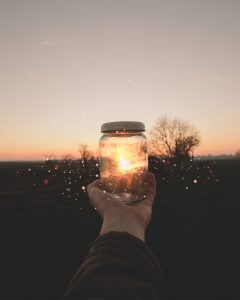 Saturday night Matisse is hanging with her friends and one of them asks her what's wrong. Matisse tells her about my recent diagnosis and sheds a few tears as this woman just listens to her. Then the unfolding begins. Her name is Teresa. She shares with Matisse that she works as a volunteer for the American Cancer Society and advocates for cancer patients to get the care they need and pushes insurance companies to comply. Who knew a person like this even existed and that I would even ever need a person like this. So, I give this woman a call. Teresa tells me about her job and her life as a cancer survivor. (I will share more of her incredible story later.) Then Teresa says to me, "I don't know what you believe, but I believe God puts everything together for a reason." I tell her that I am a Christian and I firmly believe that God is in all of this and that I fully trust Him. Then she has the gall to say, "I would be happy to take you on as a client, if you want. But, you won't hurt my feelings if you'd rather I found someone else in the organization to help you." Oh my gosh you must be kidding! I believe I am talking to an angel, whom God handpicked and dropped down from heaven. Why would I choose anyone else?! Ten minutes ago, I didn't even know someone like you existed!!
The next morning Teresa met with Dennis and I and she shared more with us on how this all works. She immediately gets on the phone and starts making things happen! Dennis and I both felt at ease and weights lifting off our shoulders. The stress is huge when you are told you have to pick out a surgeon and an oncologist — like having to buy bread at the store. I have to shop for a surgeon and find out their skills and I don't even know what I need their skills to be? Something told me I needed a surgeon that specialized in breast cancer only. I am not even sure why I wanted that or knew I wanted that. I guess it just made the most sense to me. Mother Teresa got on it. I promised my mom that I would get second opinions at UCLA and Teresa was able to get first and second opinions to happen at the same time. Do you know anyone that has skills like that!? My Mother Teresa does and God divinely appointed her to me. I have a feeling that Teresa needed me just as much as I needed her. Just now recovering from her second recurrence of cervical cancer she needs to be surrounded by brothers and sisters-in-Christ. And low-and-behold we already had a friend in common —Jesus. So, her and her kids are coming to Church with us on Sunday! The Lord is already using this cancer for His good. He's giving Teresa a new family of believers. He's giving me an angel who knows how to get me into places I didn't know how to or that I even needed to know how to.
He is also answering years of prayers that someone would be loving on my daughter. Mother Teresa had been doing that and I was completely unaware.